By JULIA GOODHART and LUKE LAMAR
In June, Swan Valley Connections was contracted by the U.S. Forest Service to conduct flammulated owl surveys at several sites on the Flathead National Forest in the Swan Valley, Tally Lake area, and near the South Fork of the Flathead River.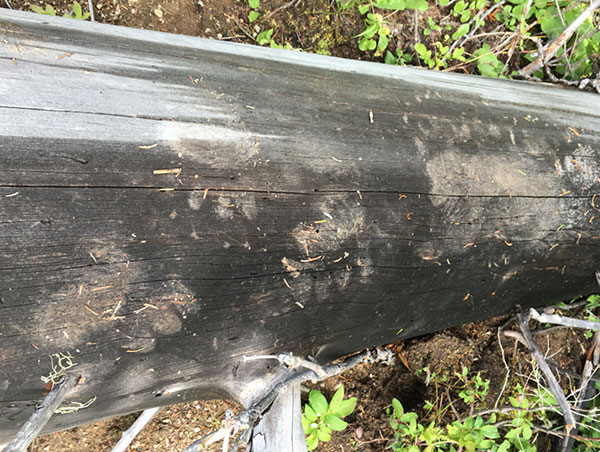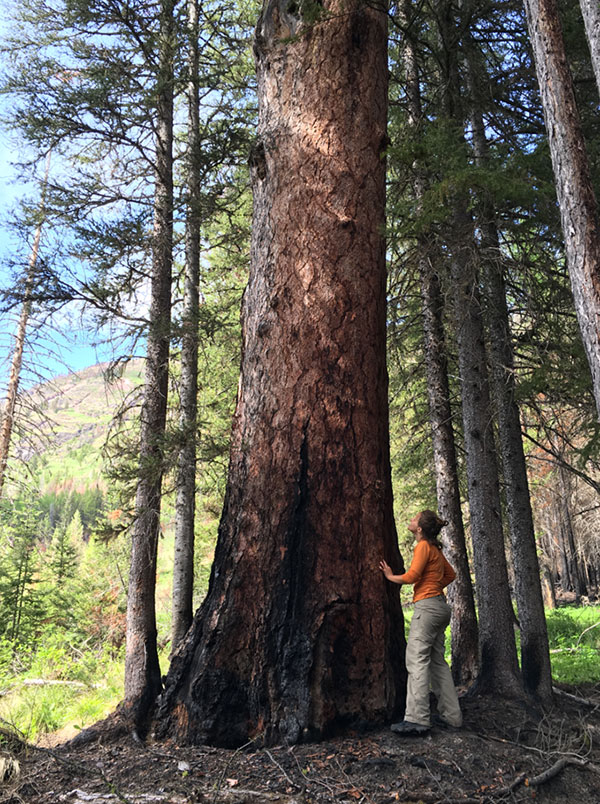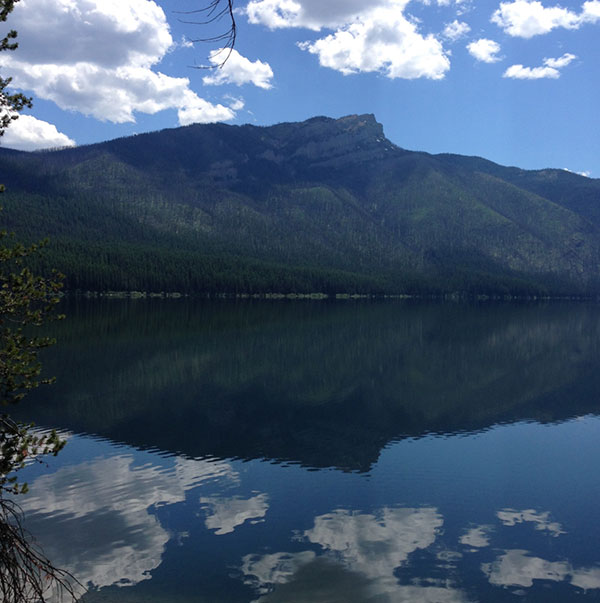 Images taken while traveling to survey sites in the Bob Marshall Wilderness
Flammulated owls are small and rarely seen. They migrate from wintering grounds as far south as El Salvador to breed in the mountains of the west in early summer. Because they do not arrive at their breeding grounds until late April or early May, they have historically been left out of most owl surveys. The owls are listed as a sensitive species by the USFS and by monitoring this species, we help provide reliable data to document flammulated owl distribution across their breeding range. Good monitoring data, for the US Forest Service, are required to ensure compliance on a number of federal policy directives and mandates (updated regional monitoring programs, NEPA and project planning, development of new Forest Plans).
Surveys are conducted after sunset, and a sequence of flammulated owl calls are played from pre-determined points in areas of modeled habitat. During pair bonding and incubation (May and June), flammulated owls are nearly 100% likely to respond to calls if they are present.
A couple of survey sites were located in the middle of the Bob Marshall Wilderness, and we spent the last week of June hiking 75 total miles to survey the sites near the South Fork of the Flathead River. Our trip required seven days as we traveled from Holland Lake, over Gordon Pass, down to Big Prairie, White River Park, Murphy Flats, completed two nights of surveying in that area, and then hiked out via Big Salmon Lake and over Pendant Pass. This has been a very heavy year for blowdown, and many of the trails had not been cleared of blowdown yet, which proved a significant and interesting challenge.
Unfortunately, no flammulated owls were detected on any of our surveys in the Swan, Tally Lake area, or in the South Fork, but not for lack of effort! But remember, despite not documenting any flammulated owls in these locations is still valuable data.